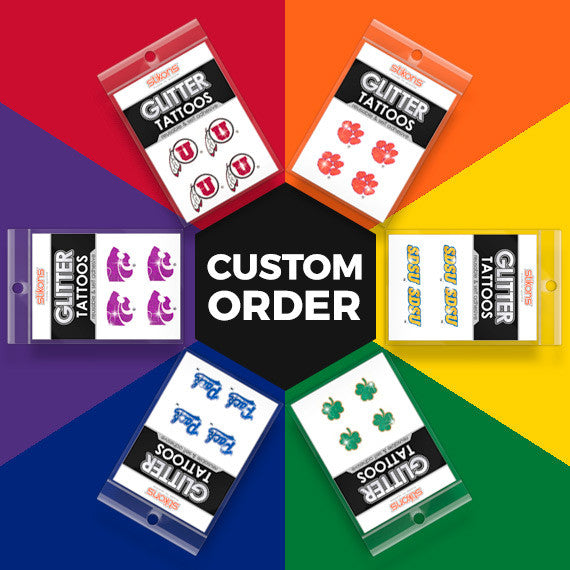 Create Your Own with Custom Ordering
Order custom Bling Tattoos, Glitter Tattoos and Earrings for your High School, Cheer Team, Business or Organization.
You'll get to work with our design experts and get unlimited online prototypes FREE.
Customize Now »
Pom Pom Keychains
Faux Fur Pom Pom Keychains in a variety of colors. These keychains are super soft and fun to touch. Great for keys, purses and backpacks.