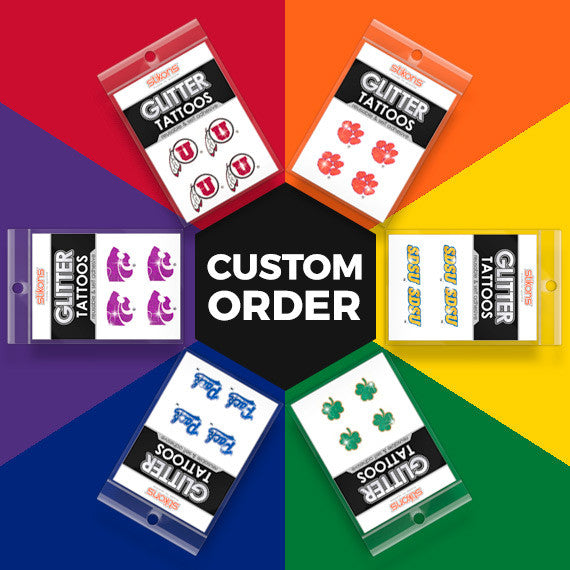 Create Your Own with Custom Ordering
Order custom Bling Tattoos, Glitter Tattoos and Earrings for your High School, Cheer Team, Business or Organization.
You'll get to work with our design experts and get unlimited online prototypes FREE.
Customize Now »
Find your Favorite Baylor University merchandise.
Baylor Bears Bling Tattoos
Baylor University BU glitter tattoos feature the Bear's logo in vibrant glitter with real crystal rhinestone BU wordmark. These sparkle Tattoos are self-adhesive and reusable Spirit Tattoos. Our temporary Tattoos do not require water/alcohol and can be worn multiple times. They are lightweight and ideal for gamedays, graduations, tailgates, events and...