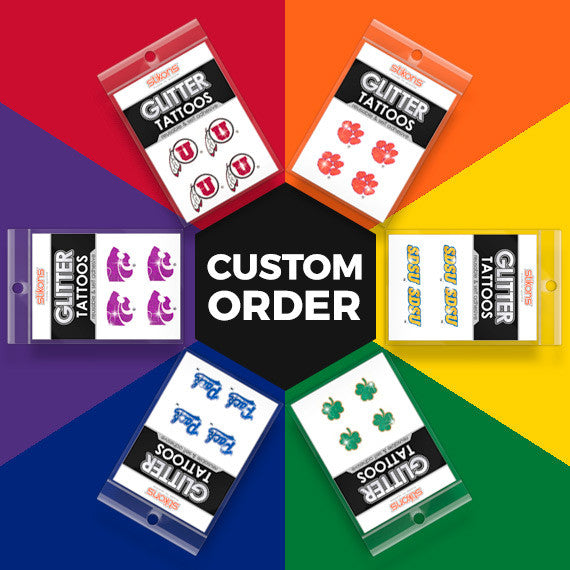 Create Your Own with Custom Ordering
Order custom Bling Tattoos, Glitter Tattoos and Earrings for your High School, Cheer Team, Business or Organization.
You'll get to work with our design experts and get unlimited online prototypes FREE.
Customize Now »
Awareness Ribbon Glitter Tattoos 4 Pack
Breast Cancer Ribbon Glitter Tattoos are the perfect accessories for Awareness. These high quality, Pink Glitter Tattoos consist of our vibrant glitter and come in a NEW 4 Pack! These sparkle Tattoos are self-adhesive and reusable temporary Tattoos. Our temporary tattoos do not require water/alcohol and can be worn multiple...